As we have recently learned, our Administrative Professional Association (APA) President, Maury Koffman is stepping aside to provide greater time for his personal and family life. The members of the APA have many benefits thanks to the efforts and skills of President Koffman. His tireless work has also prevented many contrary issues from affecting our current working conditions at MSU. 
President Koffman helped to blaze a trail for our union and we will continue that path. I know of few others with his dedication and drive when working for our membership. We wish him every success in his future. Our union remains strong through the efforts of our Executive Board, Area Representatives, and members. I do not foresee any substantial deviations from our current efforts and/or initiatives. The plan is to build on the foundation that President Koffman has provided.
Before becoming your full-time Vice President of the APA, I worked for roughly 7 years as a New Construction Commissioning Administrator, in the Infrastructure, Planning, and Facilities group. This work included an extensive focus on quality control and contract compliance within construction projects on campus.
I am originally from the Lansing area. I completed my undergraduate degree as a non-traditional student at Ferris State, while helping to raise my young family and working full time. I have been married for 33 years. My wife is a MSU Alumni with a graduate degree in Music. She is currently in her 37th year in the education profession as an elementary music educator. We have two grown children. Our oldest is an accomplished musician with a degree in Advertising – Public Relations. Our youngest is in her senior year of an undergraduate degree in English with a minor in Journalism.
I first became interested in becoming more involved in my union through an unfortunate event. While working years ago, as a journeymen refrigeration fitter out of UA Local 174, our young union steward was suddenly gone. The steward's position remained open for several months. In those months I witnessed how fast the working conditions eroded without an active union voice present. Apathy among the members was corrosive to their own well-being. Everyone was looking for someone else to stand up and become their voice. From that event, I understood and adopted the stance that apathy would never be the right approach to offset the never-ending efforts to take away our working rights. 
Since becoming a member of the APA I have had a wide variety of union involvements including;
APA Roles
Area Representative
Area Representative Program Chairperson
Grievance Committee Chairperson
Negotiating Committee member for two contract cycles
Bargaining team member for two contract cycles 
Delegate to the MEA RA
Delegate to the NEA RA
Co-presenter at MEA Winter Conference 2019
Co-presenter at MEA Region meeting 2019
Legislative Committee member
Community Based Events Committee member
Trainings
American Arbitration Institute Labor Grievance Processing
Hunter College – National Center for Collective Bargaining in Higher Education and The Professions
MEA Leadership summit 2018 and 2019
NEA Leadership summit 2018 and 2019
Numerous conference sessions
Involvements
National Council of Urban Education Associations – NEA (NCUEA)
National Council for Higher Education – NEA (NCHE) 
As your Vice President I have had the experience of meeting with President Stanley to bring forward working condition concerns. I have been in numerous conversations with several members of the MSU Board of Trustees. My VP role has included meetings with various unit directors to discuss unit specific concerns, grievance hearings, and OIE meetings.
As we move into our future, I invite your input but even more, I invite your involvement with your union. We have many community events and gatherings where we can talk and understand each other's perspectives. The Executive Board members and Area Representatives of your union are listed on our website. They are there to work with you. 
This position cannot succeed alone. It takes the support of all the members of your Executive Board, the numerous APA Area Representatives, and especially the members. I look forward to engaging with the members of the APA as we take this next step, together. 
In solidarity,
Martin McDonough
Vice President
Administrative Professional Association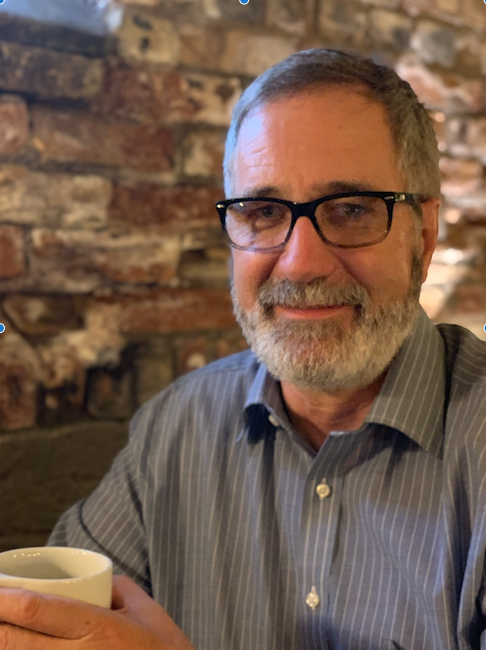 Introducing Martin McDonough