What is your job title?
My official title is Operations Coordinator.
What area of campus, building and department do you work in?
I work in the Office of Undergraduate Research & Creative Activities, which is part of the Provost's Office.  My office is in the North section of campus in Bessey Hall.
How long have you been at MSU?
I have worked at MSU for more than 15 years.  I was a CTU member for about 12 years and the remainder as an APA member.
How long have you been an Area Representative?
I have been an AR for a little over a year now.  I started the training a couple of years after becoming an APA member.
Why is being a member of the Union important to you and what value does it bring?
I would not be an MSU employee today without the benefits and protections provided in our contract.  I was laid-off from my previous position due to a change in leadership and the nature of the work. The bypass procedure outlined in our contract helped me find a new position that I love.  You just do not get that kind of assistance without a union! 
What words of advice do you have for the new hires at MSU?
When I first became a union member at MSU, I didn't need to think about it.  Being part of a union was just the way it was. New hires have more to think about now, but I would challenge them to consider the true costs of our benefits compared to our union dues.  The tremendous benefits that we enjoy here happened because the campus unions worked together with the university. You only need to look at non-unionized campus positions to see the difference that a union can make.
What do you love about working at MSU?
There are SO many wonderful things that we have access to as MSU employees!  Even after 15 years, I still find resources that I didn't know existed.  
What do you like to do when you are not at work?
I'm working toward a master's degree in Food Safety, so that takes up much of my time outside of work.  But not for long—I anticipate graduating in December! When I do have some free time, I enjoy singing with the MSU Choral Union, knitting and crocheting.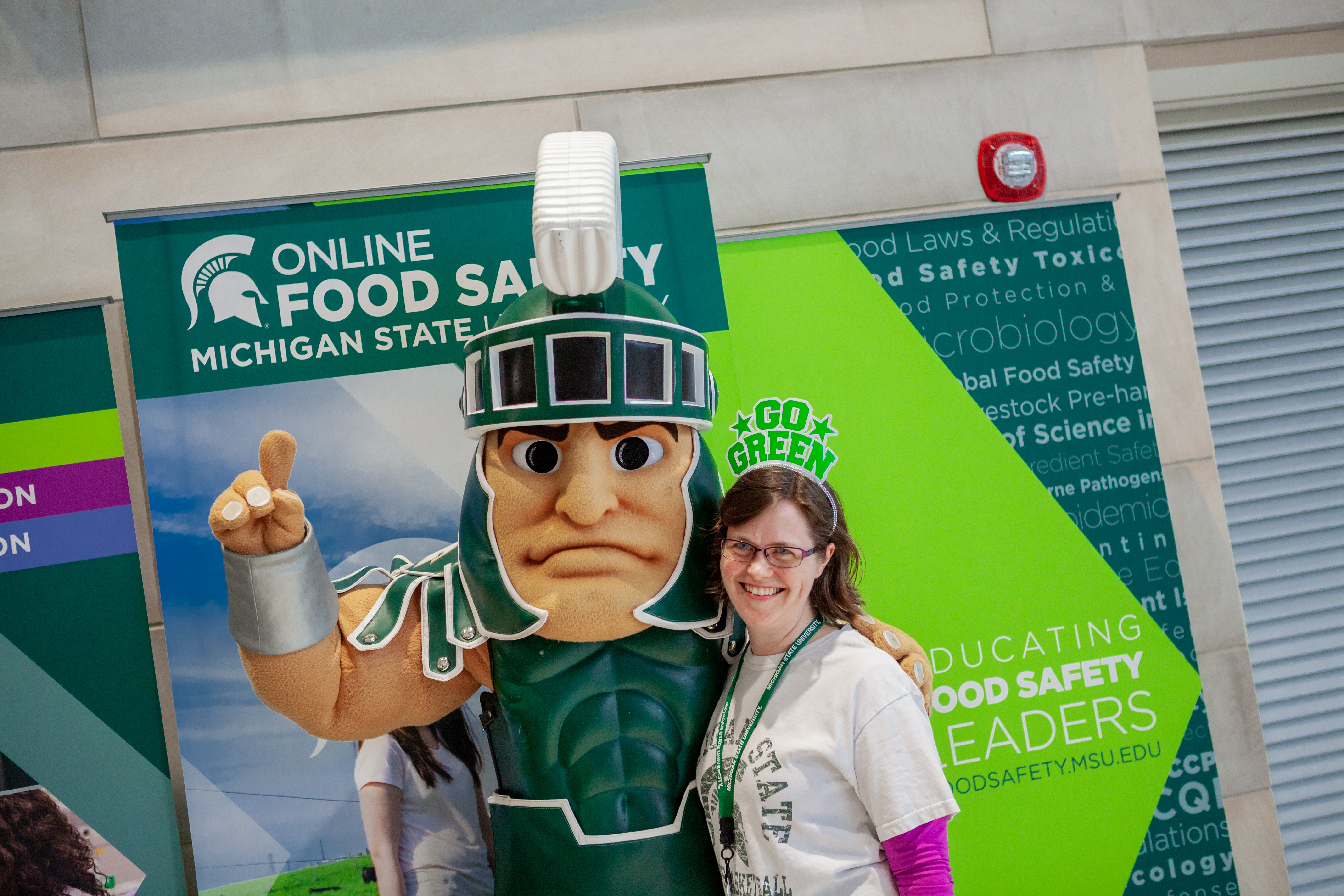 Area Representative (AR) Spotlight – Heather Dover