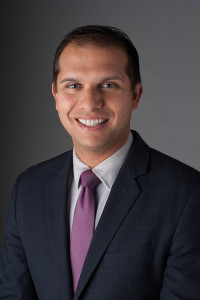 Maury Koffman
Started at MSU: 2005
Started with APA: 2005
Board Member Since: 2006
Current Election Term: 2020
Board Position: President / Chairperson
Member
of these
Committees
Grievance Committee Chair
Bargaining and Negotiations Chair
Ex Officio on all other APA Committees
After completing my undergraduate studies at MSU, I assumed a full-time position working as an Information Technology Professional in Academic Computing and Network Services (now ITS), our campus centralized IT service provider.  Almost immediately after becoming a full-time staff member I began serving on the APA Executive Board, first as a representative, then as an Executive Officer and now as APA President and Chairperson.
Growing up in a household where unionism was a part of life, I gained an appreciation and desire to work for the betterment of employee working conditions. My advocacy for the APA membership over the years has allowed me to serve on the grievance, election, legislative, finance, and communications committees. Additionally, I have served as the chief negotiator for APA contract bargaining and represented the APA at joint wage and health care negotiations.
Our affiliation with the Michigan Education Association (MEA) and the National Education Association (NEA) has allowed me to learn first hand the benefits and strengths of affiliation through serving on the state and national boards of directors.
While serving the APA, I simultaneously pursued a legal education at MSU College of Law, concentrating on employment and labor law, and became a licensed attorney in Michigan in 2011.
Please do not hesitate to contact me at any time with your comments, questions, and concerns.
Best regards,
Maurice Koffman, Esq.
MSU APA, President
3474 Alaiedon Pkwy., Ste 100
Okemos, MI 48864
517.999.4004
koffman@msu.edu