The Administrative-Professional Association facilities a network of Area Representatives. ARs are considered an initial point of contact for members seeking guidance in understanding and applying the contract to their work environment.  Other duties of ARs include distributing Association materials upon request of the Executive Board and keeping the Association Chairperson and Executive Board informed of important developments on campus.
Here is a map of the breakdown of the areas.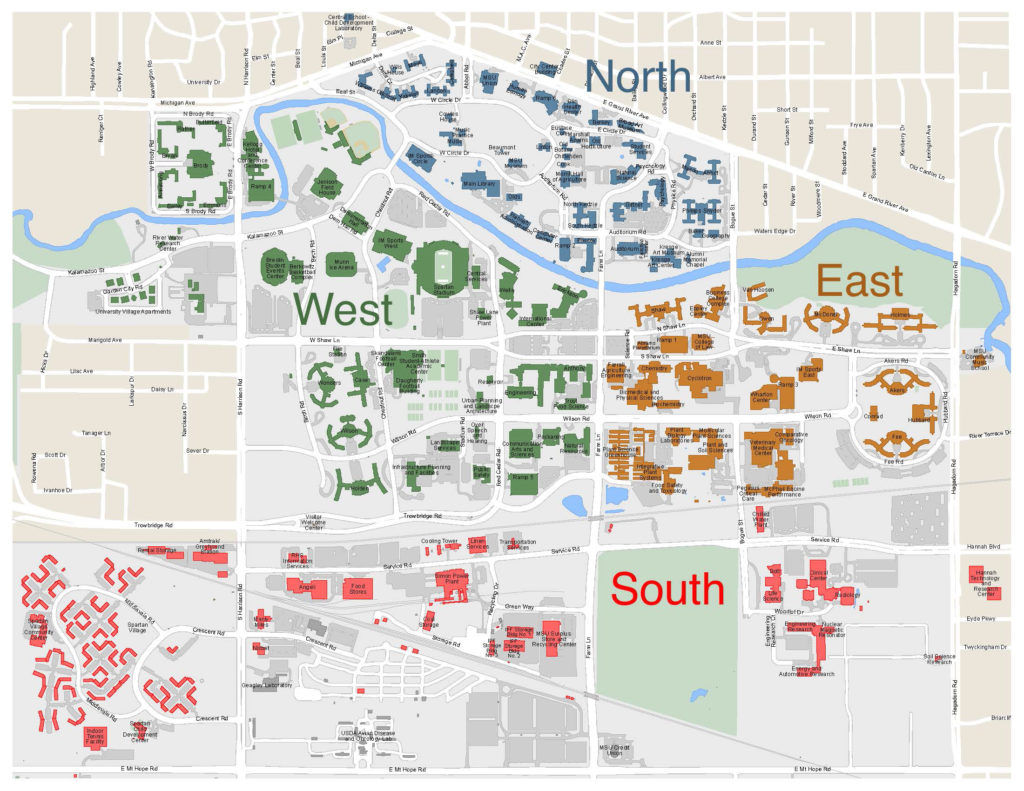 A PDF version may be found here: APA Area Map
If you are facing immediate issues regarding discipline, layoff, or termination, please call the APA Office directly: (517) 999-4004
MSU Administrative Professional Association Area Representative Liaisons:
PRESIDENT/CHAIRPERSON
Maurice Koffman
koffman@msu.edu
VICE PRESIDENT
Dennis Seybert
seybert@msu.edu
UNISERV DIRECTOR
Melanie Waltz
mwaltz@mea.org
For more information on the Area Representative program, please contact Dennis Seybert at seybert@msu.edu.